[Download] Resident Evil 5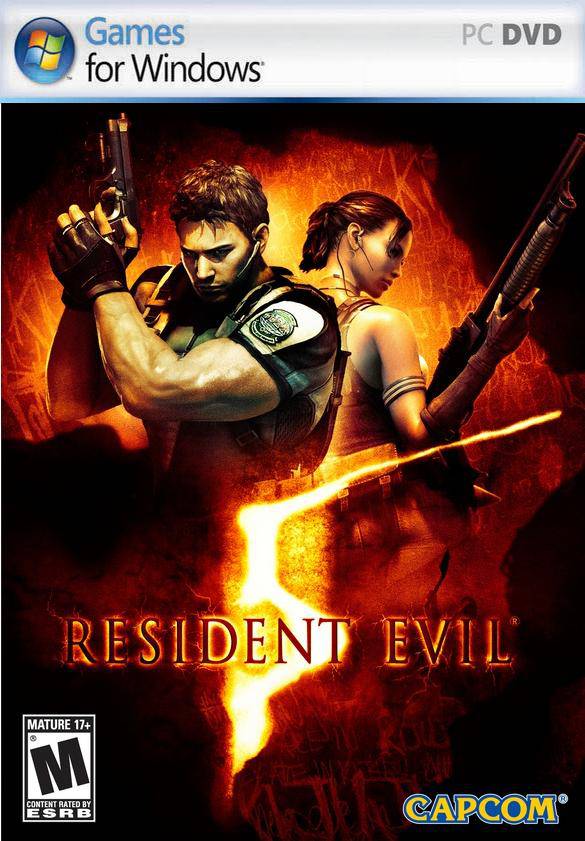 Bosan di rumah gak ada kerjaan? Asik nya sih kalo Saya utama PC Game. Kalo kawan lagi nyari game pc keren DENGAN Grafik Yang memukau, silahkan Download Game Resident Evil 5. Sama seperti versi konsol permainan nya Yang Sudah legendaris, permainan keren RE 5 ini juga masih menghadapi Zombie yang menyeramkan loh.
Tugas utama kita dalam permainan ini adalah menembak zombie yang mendekat, beda banget game online Dari Mafia Wars yang cuma klik2 atau permainan Facebook Pet Society yang imut2.
Sekarang anggota Penilaian Bio-terorisme Aliansi Keamanan (BSAA), Chris dikirim ke Afrika untuk menyelidiki agen biologis yang mengubah rakyat menjadi makhluk agresif dan mengganggu. Bergabung dengan agen lain BSSA lokal, Sheva Alomar, keduanya harus bekerja sama untuk memecahkan kebenaran di balik pergantian mengganggu peristiwa. Menampilkan baru yang revolusioner mode co-op gameplay, Resident Evil 5 akan membiarkan rasa takut pemain pengalaman bersama sebagai teror bergerak keluar dari bayangan dan ke dalam cahaya hari.
SS: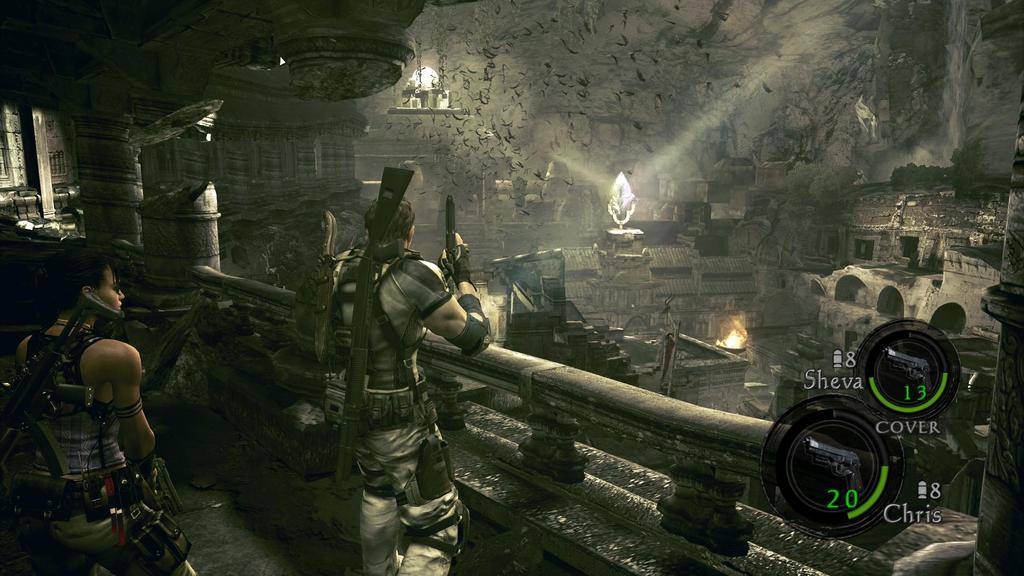 Boss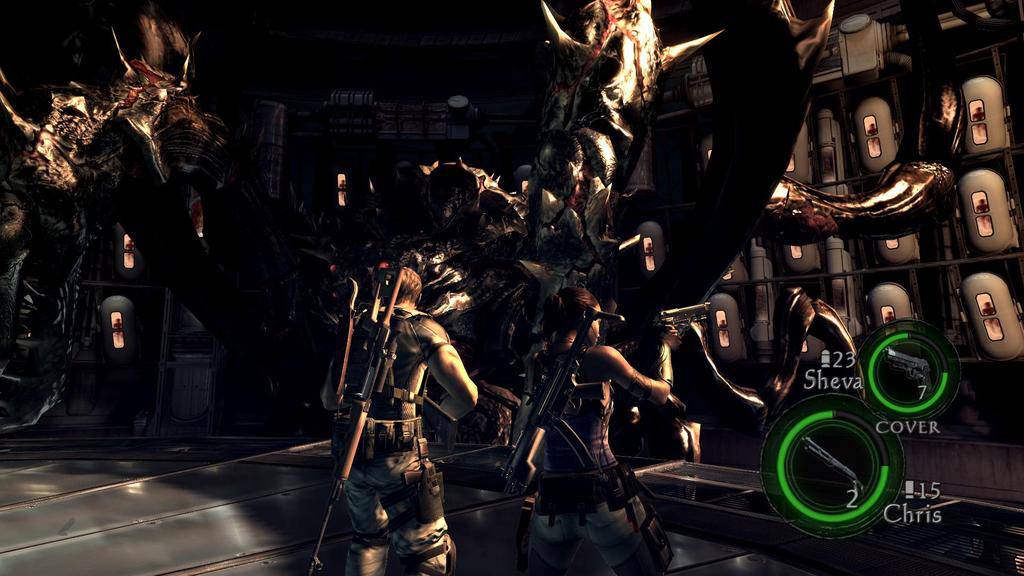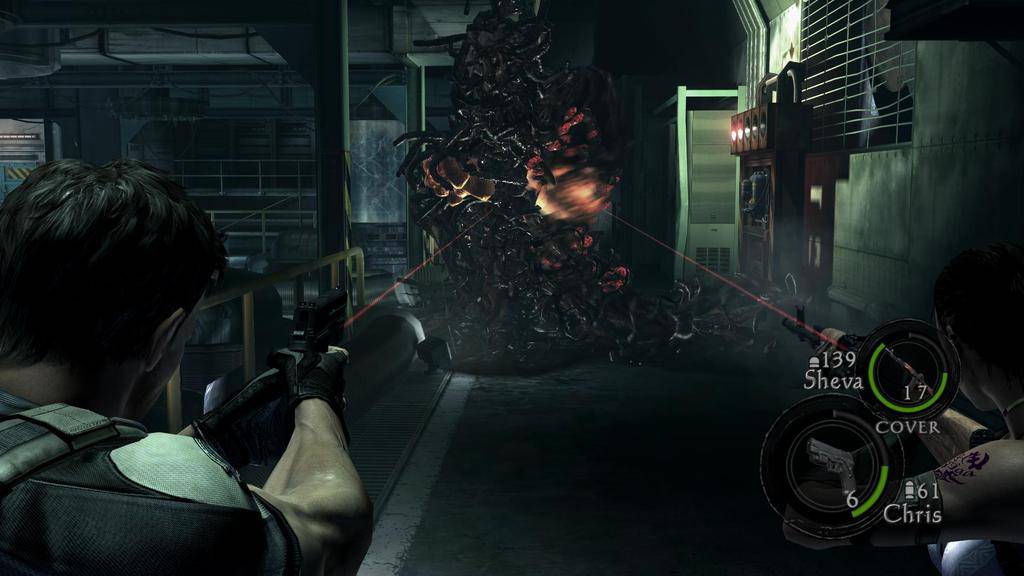 Resident Evil 5 minimal specs:
• OS: Windows XP
• CPU: Intel Pentium D / AMD Athlon 64 X2
• RAM: 1 GiByte Windows Vista / 512 MiByte Windows XP
• HDD: 8.0 GByte
• Monitor: 800 x 600 pixels
• Graphics card: 256 MiByte VRAM / Shader Model 3.0 / Nvidia Geforce 6800 / Ati Radeon HD 2400 Pro
• Input: Mouse and keyboard
Resident Evil 5 recommended specs:
• OS: Windows Vista
• CPU: Intel Core 2 Quad / AMD Phenom X4
• RAM: 2 GiByte Windows Vista / 1 GiByte Windows XP
• HDD: 8.0 GByte
• Monitor: 1,280 x 720
• Graphics card: 512 MiByte VRAM / Nvidia Geforce 9800 / Ati Radeon HD 4800
• Input: Xbox 360 Controller for Windows
Infinite ammo
1. tamatin gamenya dlu
2. upgrade senjata yg ingin di jadikan infinite ammo sampai mentok
3. pada menu bonus features tukar PTS dengan senjata yg mau di jadikan infinite ammo
4. Aktifkan Infinite ammo pada menu Special Setting -> infinite ammo
5. nanti klo mau start new game / chapter select akrifin infinite ammo jd "YES"
----------------------------------------------------------------------------
Troublesshooting
1. Untuk pengguna VGA ATI di sarankan menggunakan driver Catalyst 10.6 and above. sudah teruji tidak ada masalah di game ini
2. movie/cutscenenya tidak keluar.
sudah tidak ada masalah dengan driver ATI Catalyst 10.6
3. Loading lama setelah ALT + TAB
bagi yg loading nya lama,
eg. di ALT + TAB trus balik lagi nanti kan keluar loading bar di kanan bawah,
lakukan berikut ini,
Thats some kind of a shader bug. To fix it go to your Resident Evil directory --> folder nativePC.
There you have a file called shaderlog.slg.
Make a backup somewhere then delete the file, make a new .txt file, leave it empty and save it as shaderlog.slg.
After you done that you get blazing fast loading times.
gw udah test, di 16xAA ga ada loading sama sekali.
4. RE5DX9.exe has encountered a problem and needs to close...we are sorry for the inconvience
if you were in the middle of something,the information you were working on might be lost....
gini kamu klik kanan mycomputer, properties, hardware, device manager...
nah sorot ke bagian monitor, klik + nya, kl isinya adalah standard monitor/plug n play monitor, klik kanan dan properties
ke bagian driver, update driver, pilih no, not this time, selanjutnya pilih install from list.. (advanced), next
pilih don't search , iwill..., next
nah nanti keluar dua pilihan default/standard monitor dan plug n play monitor, diatas ada tulisan "show compatible hardware", di uncheck
nah kamu tinggal milih driver monitor sesuai spek monitor kamu... tidak usa sama, tp sesuaikan saja pilihan speknya sesuai dengan ukuran monitor kamu..
kl uda, coba mainin.. pasti bisa
5. VGA tidak support shader model 2 dan 3
VGA Ati Redion GTO X800
Memory 2Gb
Hasilnya :
1. Dijalankan di Dirext 9
ERR06 :Unsupported pixel shader versioan detected. 2.0
(udah gw Instal dirext 9 bawaannya juga)
(klo liat dari peki one. untuk ati dianjurkan pakai driver ver 9.9, Maksudnya Gimana ? )
2. Dijalankan di Direct 10
ERR03 : Failed to initialize DirectX10
7. D3DERR Driver Internal Error, Incorrect Data Check Error
8. Tidak bisa Savegame
udh install GFWL/xlive ? (Game for windows live)
Belum, install dlu ya bro...
sudah, bro udh create acc xlive (caranya tekan tombol Home di layar utama pilih create acc yg offline)